The redirective X-Tension end terminal system features excellent impact performance and easy installation at an affordable price, with no foundation required. The unique X-Tension technology is a tension based solution rather than compression based. By using standard guardrail parts and superior engineering, this end terminal offers exceptional vehicle control and energy absorving capabilities in head on impacts and side impacts, without involving the barrier at its back.
Cost effective protection
Installs easily with standard guardrail installation tools
Meets ENV1317-4 P4 criteria an NCHRP350 at 110 Km/h
Can be attached to double wave barrier.
Can be attached to concrete barrier with standard transitions
Easy to transport and to install
Suitable for any kind of road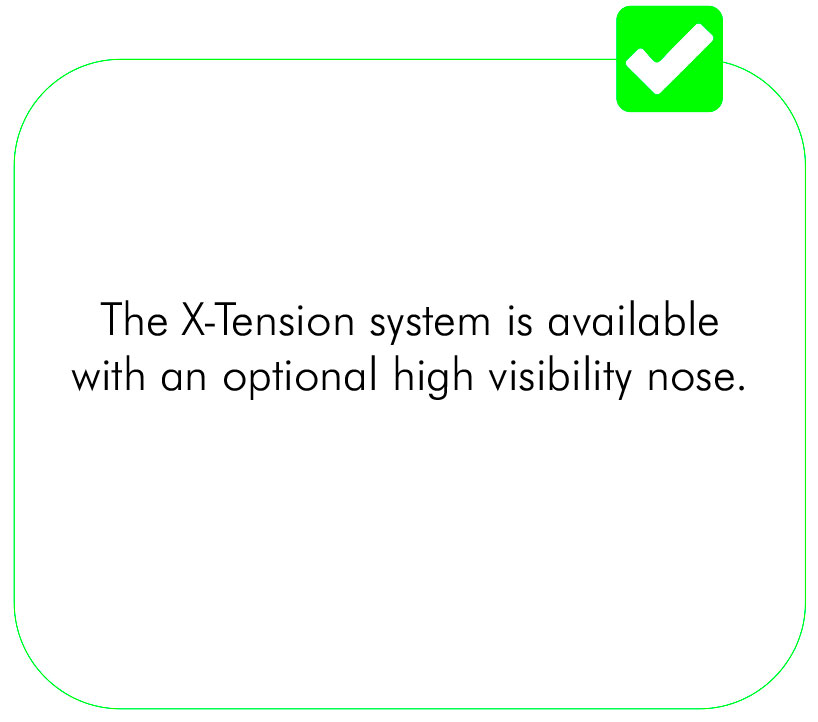 | | | |
| --- | --- | --- |
| 1 |   Classification | Redirective |
| | | |
| --- | --- | --- |
| 6 |   Test level | ENV1317-4 110 Km/h |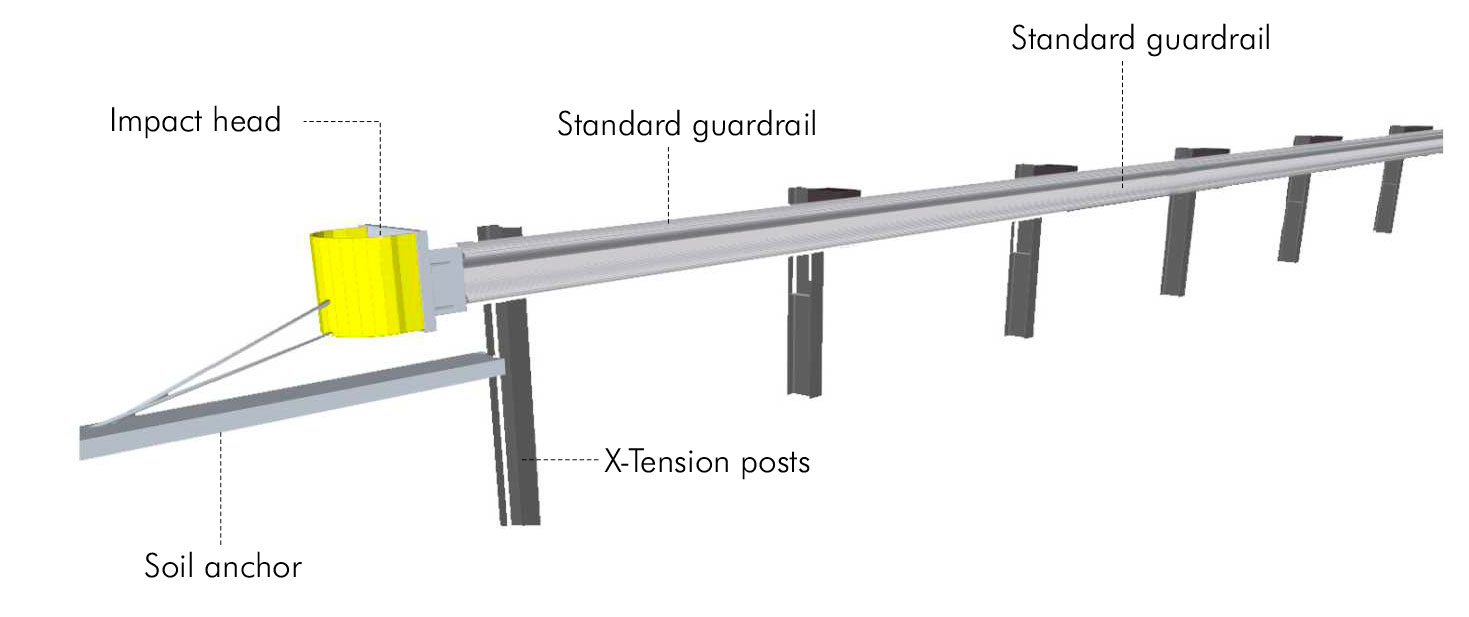 Frequently asked questions
To what kind of barrier can the X-Tension end terminal be conneted?
X-Tension can be directly connected to the existing barrier as long as its height, profile and dimension are the same of the barrier´s one. If not suitable connections have to be studied. Snoline is able to study suitable connections to most type of barrier.
What maintenance is required?
X-Tension is very easy to maintain. An annual cleaning is recommended, through inspection and protection of all the importants parts.
Is the transportation of The X-Tension end terminal easy?
The X-Tension is very easy to be transported to site. It weights only 450 Kg.